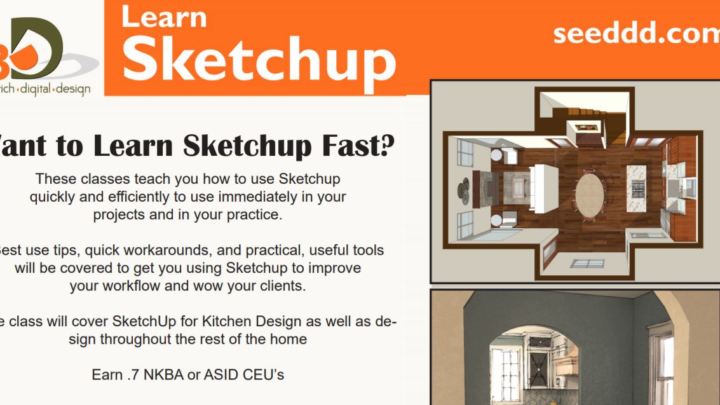 Description
Earn the CEUs you need before the end of the year!
Use Sketchup for: • Quick Modeling for Concept Development • Fast Perspectives as a Base for Hand Drawing • Floor plan Renderings • Detailed Presentation Images
Your instructor: Diane Dieterich
Diane is a nationally certified SketchUp instructor and has presented seminars on using SketchUp at KBIS, Dwell Design Conference and at the national Sketchup Basecamp conference. She is also on the faculty of Bellevue College in the Interior Design department. Her business, See3D creates architectural renderings for designers, architects, and builders. She also creates Virtual Remodels for Real Estate Agents. She is an expert on integrating Sketchup into your interior design workflow.
For More Info go to Seeddd.com under the classes tab. Or Contact Diane Dieterich at Diane@seeddd.com or 206-409-1142