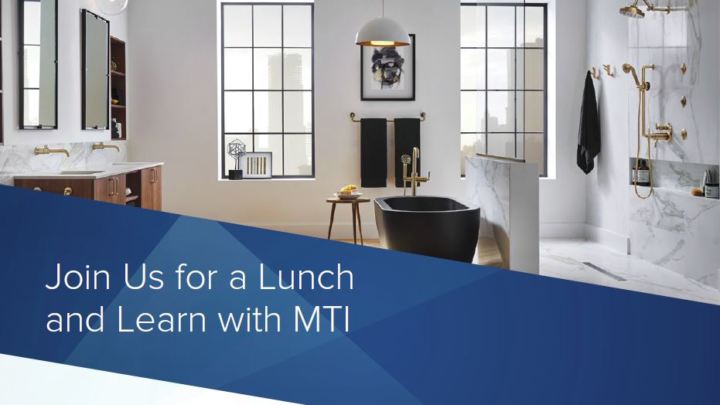 Ferguson CEU - Learn with MTI
Description
Join us at the Ferguson showroom for lunch and a CEU class Bath Trends presented by Matt Ceren.
The course is approved by IDCEC for 0.1 CEUs. Credit earned on completion of this program will be reported to IDCEC for ASID, IIDA and IDC. If the attendees have an IDCEC # with them, we will register their attendance.
This learning unit will focus on current bathroom trends.
• Appreciate why freestanding tubs continue to rise in popularity with a simultaneous resurgence of drop-in tubs.
• Recognize concurrent trends in showers.
• Understand the evolution of sink preferences in the bathroom and the main driver of this trend.
• Identify the growth of universal design and the reasons.
• Note the prevalent use of color in the bathroom combined with a focus on customized product and installation.
• Comprehend the importance of quality in the selection of products and the various influential aspects.
Parking is located in the parking garage off 1st Avenue, tickets will be validated. Space is limited. An RSVP is required.
Please RSVP by Monday, October 30th to shannon.wertman@ferguson.com or 206-505-0981.